Our History

Crouse Concrete was founded in 2008 by Eric Crouse. Our company has grown steadily since, and we now operate eight separate crews across Lancaster and surrounding counties.
We offer a full line of concrete services including commercial, residential, decorative concrete, outdoor living packages, and custom projects. We collaborate with homeowners and contractors alike to provide top-of-the-line concrete services.
Why Choose Crouse Concrete?
What sets Crouse Concrete apart from our competition is our heavy focus on efficiency and strategy. We always strive to complete projects in a timely manner while still providing high-quality results. Additionally, our team attends industry-specific trade shows and seminars to further our knowledge and make sure we're staying up-to-date on the latest products and techniques.
No matter your needs, we are here to provide an ideal solution. Feel free to contact us today for more information on our services, or to get started on your next concrete project.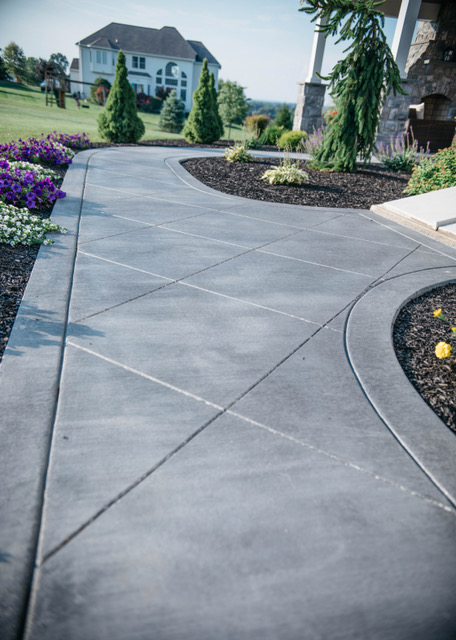 Decorative Services


Commercial Services

Values:
We value Excellence. We continue in personal and team growth, use high quality products, and skilled tradesmen.
We value Respect. We treat and serve people with dignity. We care for property like its our own.
We value Positivity. We create a positive and enjoyable work environment.
We value Teamwork. We learn and work together in honesty, accountability, and good communication.
We value Integrity. We will always do the right thing.
Meet our Team
Eric Crouse
President/CEO
Joe Rut
Scheduler/Project Manager
Dale Brubaker
Scheduler/Project Manager
Darren Zimmerman
Estimator
Briana Fultz
Adminstriatve Assistant
David Rutt
Decorative Crew Foreman
Josh Fultz
Decorative Crew Foreman
Brayden Mendenhall
Commercial Crew Foreman
Avy Zafrany
Utility Worker
Cody Auker
Commercial Crew Foreman